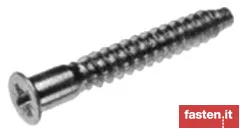 Suppliers of Furniture fasteners, accessories for wood and metal construction
SEND YOUR REQUEST FOR QUOTATION FOR FURNITURE FASTENERS, ACCESSORIES FOR WOOD AND METAL CONSTRUCTION
Full list of Suppliers of Furniture fasteners, accessories for wood and metal construction
SEARCH RESULTS: 147
Premium Advertiser

Kilton s.r.l.
Company specialized in the production of fasteners and fixings for industrial applications in the following fields: automotive, home appliances, mechanical, components, building industry. Leader in the manufacturing of special fasteners.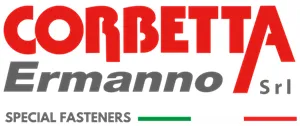 CORBETTA ERMANNO S.R.L.
Production of special items following the customer drawing: special screws, rivets, half bored rivets, pins, spacers and sleeves. Materials: iron, stainless steel, copper, brass, aluminium with heat and galvanic treatments.
CERTIFICATIONS:
ISO 9001:2015

Edgar Borrmann GmbH & Co. KG
We supply more than 4,000 workshops, carpenters, metal construction companies and industries, in an area of 80 kilometers. The wide range of about 35,000 items guarantees high availability in stock. Thanks to our fleet of 10 trucks, we are able to provide our customers a reliable and quick service.

Jiaxing Aoke Trade Co., Ltd
Manufacturer and distributor of anchors, self drilling and confirmat screws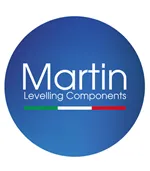 Martin Spa
Martin Levelling S.p.A. specialises in leveling feet and support systems for machine construction. The company's products are used for a variety of applications, from small coffee machines to the most advanced automated technologies. The product range of Martin is used in the furniture field, in renewable energy and in the construction sector, as well as the mechanical, chemical and pharmaceutical industries.
PANOZZO S.r.l.
Manufacturer of plastic fasteners for fixing and assembly: screws, washers, spacers, set screws, nuts, nut caps and screw caps, cable ties, rivets, buttons, fasteners, clips and plastic grommets.

Perin Spa
Company specialized in screws and accessories for the furniture industry. Beside the standard products the company can offer fasteners as well as turned and forged special parts. Perin S.p.A. has an in house department for the automatic packaging on nylon bags, blisters and skinpack.
INFORMATION RESTRICTED TO THE REGISTERED USERS
A...
Manufacturer of hinges for furnitures
INFORMATION RESTRICTED TO THE REGISTERED USERS
A...
Manufacturer of rivets and junction screws
INFORMATION RESTRICTED TO THE REGISTERED USERS
A...
Manufacturer of accessories for wood frames, timber constructions, fittings for metal frames.
Related searches:
Accessories & hardware for metal fittings
,
Barrel joints
,
Break off machine screws
,
Confirmat screws
,
Coverhead screws
,
Eccentric connectors and special items
,
Fasteners for aluminium profiles
,
Furniture fasteners, window screws
,
Hardware and hinges for wood
,
insert nuts
,
Joint connector nuts
,
Joint connector nuts/screws
,
Leveling feet
,
Male / female junction screws
,
Plates and junctions for wood constructions
,
Shelf supports
,
Shelf supports
,
Assembly screws
,
Automatic furniture bolt
,
Barrel nuts
,
Bed hooks
,
Binding post nuts
,
Brass hinge
,
Break off machine screws
,
Chicago screws
,
confirmat screws
,
Connecting brace
,
Connecting plate
,
Corner brace
,
Corner plate
,
Eccentric
,
euro screw
,
euro screws
,
euroscrew
,
euroscrews
,
Furniture bolt
,
Furniture bolt
,
Hinge
,
Hinge fixed pin
,
Hinge with stop
,
Insert nuts
,
Join plate
,
Joint connector nuts
,
Knock down support
,
L bracket
,
Male female screws
,
Pivot
,
Pivot with brass sleeve
,
Plate with threaded hole
,
Postfoot
,
Protection caps
,
sex bolts
,
Shelf supports
,
Sliding bolt
,
Strike
,
Universal support
,
Weld-on hinges
,
Welded bracket
,
wood connector
,
woodconnector