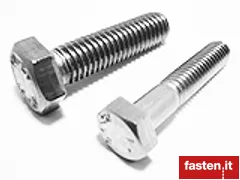 Suppliers of fasteners. Complete archive
Archive: Full list of Suppliers of fasteners
SEARCH RESULTS: 5497
Premium Advertiser

BERARDI BULLONERIE S.r.l.
Thanks to the wide range of products, to the punctuality and timeliness in responding to the customers' requests, it distributes its products to different kinds of clients, set in the whole national territory and specialized in different fields.
CERTIFICATIONS:
ISO 9001:2015
Premium Advertiser

BTS Befestigungselemente-Technik GmbH
Manufacturer of wing nuts AF, wing screws AF, thumb screws, toothed plate connectors, beam clamps, channel, hexagon (domed) cap nuts
CERTIFICATIONS:
ISO 9001:2015 | ISO 14001-2015
Premium Advertiser

FIXI Srl
Distributors of threaded inserts, self-fixing nuts, blind rivets and pins. Italian leader in the distribution of Self clinching fasteners .
CERTIFICATIONS:
ISO 9001:2008
Premium Advertiser

Jiaxing Haina Fastener Co. Ltd.
Jiaxing Haina Fasteners is a stainless steel fastener supplier. We have a large Stock. The materials include A2 A4, 316Ti, 904L, 2205 and 2507. Our main products are bolts, nuts, screws, threaded bars, washers
CERTIFICATIONS:
ISO 9001:2015
Premium Advertiser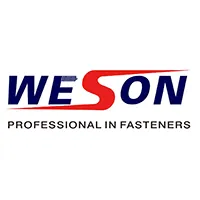 Jiaxing Weson Fasteners Co.,Ltd
Manufacturer of threaded rods, metric and inch sizes
CERTIFICATIONS:
ISO 9001-2008
Premium Advertiser

KEBA FASTENINGS
Distributor of fasteners and inserts: thread-forming screws, cold-formed parts, hot-formed parts and custom made products
CERTIFICATIONS:
ISO 9001:2015 | IATF 16949:2016
Premium Advertiser

Kilton s.r.l.
Company specialized in the production of fasteners and fixings for industrial applications in the following fields: automotive, home appliances, mechanical, components, building industry. Leader in the manufacturing of special fasteners.
Premium Advertiser

LEDERER
Lederer is one of the most specialized European supplier of stainless steel fasteners, normed and standardized items, special parts by drawing and C-parts management. More than 25,000 different articles directly from stock: screws, pins, nuts, rings, washers, made from stainless steel; standard and designed parts; DIN, EN, ISO, L(ederer) and other standards; special parts and special materials.
CERTIFICATIONS:
DIN EN ISO 9001 | DIN EN ISO 14001 | ISO 45001:2018
Premium Advertiser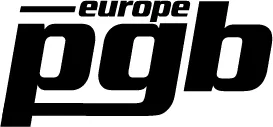 pgb-Europe nv
pgb-Europe holds over 40.000 SKU of fasteners, fixings in stock. With focus on high product quality and optimal product presentation we are one of the leading suppliers of fasteners in the Benelux.
CERTIFICATIONS:
ISO 9001:2008 | CE/EN 15048 | CE/EN 14592 | CE/EN 14399
Premium Advertiser

pgb-Polska Sp. z o.o.
pgb-Polska is the production facility of pgb-Europe. Its production range covers multifunctional wall plugs, universal plugs, hammer nail plugs, window frame anchors and cavity anchors. Additionally we have a full range of metal and chemical anchors, all covered by strong ETA certifications.
CERTIFICATIONS:
ISO 9001-2008 | ETA-10/0392 | ETA-12/0572 | ETAG001-part6
Premium Advertiser

PSM CELADA Fasteners
Manufacturer and distributor of Self clinching inserts for sheets metal, threaded inserts for plastic materials, wire thread inserts ELICEL®, Thread forming screws for plastic and light alloys, quarter - turn locks and quick access fasteners SOUTHCO®
CERTIFICATIONS:
ISO 9001:2015
Premium Advertiser

TOBSTEEL GmbH
We, at TOBSTEEL, are specialists in the field of corrosion resistant stainless steel fasteners! As wholesalers we have been specializing in the buying and selling of corrosion and acid resistant fasteners, worldwide (standard, special and following drawing) and we have more than 25.000 different fasteners available on stock, in corrosion resistant materials such as 1.4571 (A5), 1.4462 (DUPLEX), 1.4529 (HCR), A2 and A4.
CERTIFICATIONS:
DIN EN ISO 9001:2015
Premium Advertiser

VIPA S.p.A.
VIPA is a leading wholesaler of screws, nuts and bolts. The extensive stock of high-quality screws and bolts and the highly automated warehouse make VIPA the ideal supplier of screws, nuts and bolts with metric threads, drawing parts, special screws, washers, nuts and various fastening systems.
CERTIFICATIONS:
ISO 9001-2000

A.M.R. S.r.l.
Production: assembled dies, sector dies and punches in all grades and qualities.
CERTIFICATIONS:
ISO 9001:2000

Arnelitos prekyba - WESTBOLT
Wholesaler and distributor of high quality fasteners

Astrotech Steels Private Ltd
We manufacture and distribute Specialized Steel products like Engineered Fasteners, Concrete Accessories, Coated Wire and other products that primarily cater to the Industrial and Construction sectors.
Avantage Industrie
Distributor of fasteners

AWAFAST Srl
Distributor of standard and special self-clinching fasteners, rivet nuts and welding pins. Awafast is also able to supply customised solutions in a short time, according to customer drawings.

BB Viterie
Distribution and production of standard and special fasteners. Studs and bolts in steel 8.8-B7-L7-B8-Duplex-carbon steel. Nuts and bolts from diameter 2 to 100. Wide product range on stock in steel, HDG, brass and stainless steel A2 and A4.

BC Technic ApS
Distributor of iron, stainless and special fasteners