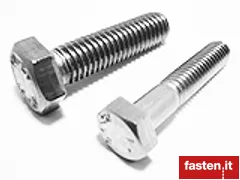 Suppliers of fasteners. Complete archive
Archive: Full list of Suppliers of fasteners
SEARCH RESULTS: 5654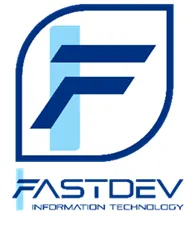 FASTDEV S.r.l.
Integrated information systems for fasteners manufacturers (Software). The company develops specific applications for the mechanical industry, with high experience in Fasteners.
Fasten.it Srl
The portal for fasteners and fixing elements

Faster s.r.l.
Faster, established about 30 years ago, has been specialized in fasteners, starting from a production of cage nuts in any material, deep threaded U nuts, push on fixes, clips, etc.. Packaging KIT of fixings and small metal parts.
CERTIFICATIONS:
ISO 9001-2008

FIERA SRL
Distributor of standard and special fasteners on drawing. 38.000 items in stock, techical support before and after sale and prompt deliveries.
CERTIFICATIONS:
ISO 9001:2015 | IATF16949:2016 | ISO 14001:2015

FILTOMATIC FASTENERS SRL
Leading manufacturer of stainless steel washers and compensation rings for ball bearings. Standard and special parts.
CERTIFICATIONS:
ISO 9001:2008

FIXNER
Fixner is specialized in the export of a wide range of fasteners products, industrial supplies, and tools. We offer a wide range of bespoke fasteners and screws and bolts according to DIN, ISO, EN, NF, ANSI, ASME and ASTM standards.

Guangzhou FHEVOS metal Products Co., Ltd
Guangzhou FHEVOS Metal Products Co, Ltd (named FVS as follows) specializes in all kinds of riveting products, such as rivet nuts, blind rivet studs, blind rivets, structural blind rivets, "Lock Bolt" BOM® rivets and stainless steel screws, such as socket head, tapping, drilling, machine screws etc.
CERTIFICATIONS:
ISO/TS 16949-2009

Gurunanak Brass industries
Manufacturer of brass parts and fasteners, turned items.
CERTIFICATIONS:
ISO 9001-2008

Haemers
Manufacturer of standard flat washers ISOPLAC washers, also called pressure plates, used to secure insulation.
CERTIFICATIONS:
ISO 9001:2015

HERMANN LOHMANN GmbH & CO KG.
Manufacturer of eye hooks, hooks and eye bolts, nuts
HEXAGON OA SRL
Supplier of fasteners

IPL s.r.l.
Producer of ASTM nuts, ASTM studs, B7 studs, ASTM screws, B7 screws, B16, B8, B8M, L7, L7M, F51, F55, 660, duplex, superduplex, titanium

Italbolt Inox Service Spa
Leader distributor of stainless steel fasteners on national and foreign markets. The strength of the company is on its brand name: SERVICE, that is quick and flexible thanks to a large inventory and competitive prices. The company is also a specialist of UNC/UNF stainless steel fasteners.
CERTIFICATIONS:
ISO 9001:2008

Jiaxing Aoke Trade Co., Ltd
Manufacturer and distributor of anchors, self drilling and confirmat screws

JIAXING RISEN FASTENER CO., LIMITED
Professional fastener manufacturer in China since 2001. The company produces Hex Bolts, Hex Wood Scews, Nuts, Carriage bolts, Machine Screws, Tapping Screws, Chipboard Screw, Drywall Screws, Rods, according to DIN EN ISO standards. The company obtained ISO 9001:2015 cerficate and CE certificates.
CERTIFICATIONS:
ISO 9001:2015 | EN 14592:2008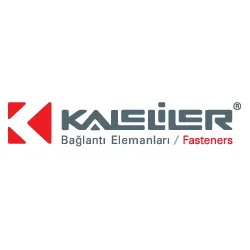 KALELILER FASTENERS
Producer of bolts hot forged, threaded bars, threaded studs and U-studs Wholesaler of hexagon bolts, screws, nuts, washers and many other fastener items
CERTIFICATIONS:
ISO 14001-2004 | ISO 9001:2008

KAMAX Holding GmbH & Co. KG
Manufacturer of high-strength fasteners for the automotive industry
CERTIFICATIONS:
ISO/TS 16949:2009

KANBAN SERVIS s.r.o.
Distributor of standard and special fasteners with experiences since 1997, working in the following fields: engineering, electrotechnical, automotive, mining, petrochemical industry, etc. The company puts emphasis on the quality, buying only from prestigious european producers - ISO 3269 certified - with established Quality Management System. The company provides free sophisticated services KANBAN, JUST-IN-TIME, etc.

Kraft - Bulgaria Ltd.
Kraft Bulgaria EOOD is a leading BG company specialized in the trade of fasteners, industrial supplies, industrial armature for water, industrial, fire-frightening systems and irrigation sectors. Our success is due to the high quality of the offered products, the professionalism and qualification of our team, as well as our flexible distribution network.
CERTIFICATIONS:
ISO 9001:2015

La Bulloneria Pesaro Srl
Company leader in the commerce of nuts, bolts. Range of more than 100.000 products such as screws, bolts, technical articles, industrial wheels, Tie rods for ropes and tools.
CERTIFICATIONS:
ISO 9001:2021