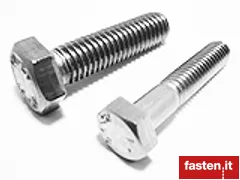 Suppliers of fasteners. Complete archive
Archive: Full list of Suppliers of fasteners
SEARCH RESULTS: 5588

Bonfiglio Srl
Manufacturer of washing machines, centrifuges, tumbling machines, dryers, oiling machines, oil separators and filters for fasteners and fixing elements.

Bonotto Packaging Srl
Production of packaging and counting machinery, in particular of screws, bearings and metal components. Bonotto Packaging is the reference point for companies looking for an experienced and specialized partner in the production of packaging machinery for hardware.

Bornemann Gewindetechnik GmbH & Co. KG
One of the major manufacturers of special threads in Germany. Metal-cut production of whirled standard and custom-made external and internal threads.

BUORA D.P.U. s.r.l.
Founded in 1969, Buora D.P.U. is a distributor certified following ISO 9001. The company offers the complete range of high strength fasteners, ready on stock, both coarse and fine pitches with metric and inch threads. Distributor of prestigious brands such as UNBRAKO and NORD-LOCK, for Buora D.P.U. the service always comes first, therefore there is not minimum quantity required.
CERTIFICATIONS:
UNI EN ISO 9001:2015

CABER IMPIANTI
Manufacturer of washing machines for fasteners, superficial treatments machines, drying ovens.

Caleotto S.p.a.
Manufacturer of wire rods through hot rolling process and of billets. Low, medium and high carbon steels for the production of fasteners, chains, nails and springs.
CERTIFICATIONS:
ISO 9001-2008

CANCO FASTENERS
CANCO FASTENERS is an international manufacturer of high quality fixings and fasteners, active since 50 years. We have a variety of nuts, bolts, washers, screws, threaded bars, clamps, rivets, wire ropes, nails and raw material in M.S. S.S 316, 304 grades and brass.

CARLO CASATI TRAFILERIA Spa
Manufacturer specialised in carbon steel bars for hot forging fasteners.
CERTIFICATIONS:
ISO 9001-2008

ÇEMTAŞ Çelik Makina Sanayi ve Ticaret A.Ş.
Manufacturer of metal bars: round, hexagonal, flat square. Structural steels, carbon steels, case hardening steels, steels for quenching and tempering, spring steels.
CERTIFICATIONS:
ISO 9001-2008 | ISO 14001-2004 | OHSAS 18001:2007 | ISO/TS 16949-2009

Central Fastener Co., Ltd.
Central Fastener was founded in 1982. As a professional company supplying gas, pneumatic nailing tools and fuel cells, we offer the most comprehensive range of models in Taiwan. Over the past four decades, our products have been exported to every corner of the world, with Europe being our star market. During this time, we have gained an excellent reputation for our profound experience, professional expertise and strong commitment to service.

Chin Well
Manufacturer and supplier of high-quality carbon steel fasteners, hexagon, socket, HDG, railway screws. Sizes from M6 to M24
CERTIFICATIONS:
ISO 9001-2008

Commercial DADO S.p.A.
Distributor of fasteners and tools. 9 warehouses (for a total capacity of 60000 pallet places) are located in northern Italy, working with the industry and retail. Kanban, consignment stock, vending machines are the services we provide.
CERTIFICATIONS:
ISO 9001:2015

CORBETTA ERMANNO S.R.L.
Production of special items following the customer drawing: special screws, rivets, half bored rivets, pins, spacers and sleeves. Materials: iron, stainless steel, copper, brass, aluminium with heat and galvanic treatments.
CERTIFICATIONS:
ISO 9001:2015

DEGA DEMİR A.Ş.
The company, established in 1982, is a manufacturer and exporter of fastening products (screws,bolts) and wires (welding wires SG2 ER70S-6, spring wires stitching / staple wires). Fasteners produced for automotive, durable goods, furniture, home appliances, etc.. The company is awarded ISO 9001 / 2008, ISO/TS 16949, TSE and supply quality products at competitive prices and in short delivery terms.
CERTIFICATIONS:
ISO 9001-2008 | ISO/TS 16949-2009 | ISO 14001 | TSE (Türk Standardlari Enstitüsü / Turkish Standard Institution) | BS EN 14-399-3

DELL'ERA GIUSEPPE SRL
Producer specialized in cotter pins in steel, stainless steel, copper, brass and aluminium
CERTIFICATIONS:
ISO 9001:2015

Edgar Borrmann GmbH & Co. KG
We supply more than 4,000 workshops, carpenters, metal construction companies and industries, in an area of 80 kilometers. The wide range of about 35,000 items guarantees high availability in stock. Thanks to our fleet of 10 trucks, we are able to provide our customers a reliable and quick service.

Eurobolt
Polish products acc. norm DIN / ISO and drawings Diameter: M6 to M100 (especially bigger diameter) Materials: 5.6 / 8.8 / 10.9 / 12.9 / 25CrMo4 / 42CrMo4 Treatment: ZN / HDG (tZn) / flZnnc EN 15048 SB sets "CE" Made in Poland EN 14399 HV sets "CE" Made in Poland
CERTIFICATIONS:
ISO 9001:2015

Everfast Dis Ticaret Limited Sti.
Manufacturer of thread cutting screws, thread forming screws, screws for plastic materials and special cold forged screws
CERTIFICATIONS:
ISO 9001:2015

Ezel Civata Sanayi ve Ticaret A.Ş.
Manufacturer and distributor of bolts, nuts and rivets. Metric fasteners range from 3 to 20 in diameter and 8mm to 165mm in length. Whitworth fasteners range from 1/8" to 3/4" in diameter and 5/16" to 6 1/2" in length.
CERTIFICATIONS:
ISO 9001-2008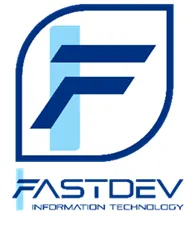 FASTDEV S.r.l.
Integrated information systems for fasteners manufacturers (Software). The company develops specific applications for the mechanical industry, with high experience in Fasteners.