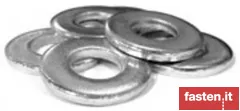 Suppliers of Flat washers
SEND YOUR REQUEST FOR QUOTATION FOR FLAT WASHERS
Full list of Suppliers of Flat washers
SEARCH RESULTS: 117
Premium Advertiser

LEDERER
Lederer is one of the most specialized European supplier of stainless steel fasteners, normed and standardized items, special parts by drawing and C-parts management. More than 25,000 different articles directly from stock: screws, pins, nuts, rings, washers, made from stainless steel; standard and designed parts; DIN, EN, ISO, L(ederer) and other standards; special parts and special materials.
CERTIFICATIONS:
DIN EN ISO 9001 | DIN EN ISO 14001 | ISO 45001:2018
Premium Advertiser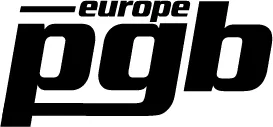 pgb-Europe nv
pgb-Europe holds over 40.000 SKU of fasteners, fixings in stock. With focus on high product quality and optimal product presentation we are one of the leading suppliers of fasteners in the Benelux.
CERTIFICATIONS:
ISO 9001:2008 | CE/EN 15048 | CE/EN 14592 | CE/EN 14399

Arnelitos prekyba - WESTBOLT
Wholesaler and distributor of high quality fasteners

BC Technic ApS
Distributor of iron, stainless and special fasteners

Benbolts di Bencini s.r.l.
Wholesaler/distributor of screws, nuts and bolts built in different materials, from plain steel to high resistance steel, to stainless steel and brass

BENDKOPP FASTENERS IMPORT EXPORT S.R.L.
Fasteners for: automobile, ironwork, furniture, producers of aluminum & PVC carpentry, agricultural machinery, mechanical engineering, fine mechanics, wood, metallic structures, food, energetic, chemical, petrochemical, gas, nuclear, nautical.
CERTIFICATIONS:
ISO 9001:2008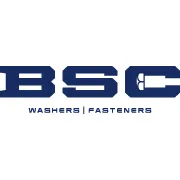 BSC CORPORATION LTD
BSC CORPORATION LTD is a group founded in 2005, headquartered in Shanghai and developed in two factories, respectively located in Xinghua, Jiangsu province and Liaocheng, Shandong province. The company is specialized in washers, stamping parts and other kinds of fasteners. The registered capital amounts to 50 million yuan.

Commercial DADO S.p.A.
Distributor of fasteners and tools. 9 warehouses (for a total capacity of 60000 pallet places) are located in northern Italy, working with the industry and retail. Kanban, consignment stock, vending machines are the services we provide.
CERTIFICATIONS:
ISO 9001:2015

Eurobolt
Polish products acc. norm DIN / ISO and drawings Diameter: M6 to M100 (especially bigger diameter) Materials: 5.6 / 8.8 / 10.9 / 12.9 / 25CrMo4 / 42CrMo4 Treatment: ZN / HDG (tZn) / flZnnc EN 15048 SB sets "CE" Made in Poland EN 14399 HV sets "CE" Made in Poland
CERTIFICATIONS:
ISO 9001:2015

FIERA SRL
Distributor of standard and special fasteners on drawing. 38.000 items in stock, techical support before and after sale and prompt deliveries.
CERTIFICATIONS:
ISO 9001:2015 | IATF16949:2016 | ISO 14001:2015
Related searches:
Blank Washers for Hexagon Bolts and Nuts
,
C-washer for jigs and fixtures
,
Flat washers
,
Flat washers according to British norm
,
Flat washers for bolts for heavy type spring pins
,
Flat washers for clevis pins
,
Flat washers for clevis pins
,
Flat washers French norms
,
Mudguard washers
,
Plain washers extra large series product grade C for wood constructions
,
Plain washers large series
,
Plain washers normal series product grade C
,
Plain washers normal series product grade C
,
Plain washers normal series, for round head screws
,
Plain washers with chamfer
,
Shim rings and supporting rings
,
Spherical washers C, conical washers D, G
,
Washers for clamping devices
,
Washers for countersunk head screws
,
Washers for steel constructions
,
Washers for wood constructions
,
DIN 522
,
Penny washers
,
Screws cup
,
shims