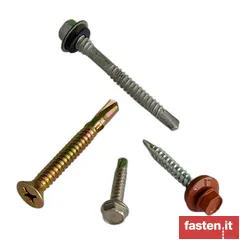 Suppliers of Self drilling screws and roofing bolts
SEND YOUR REQUEST FOR QUOTATION FOR SELF DRILLING SCREWS AND ROOFING BOLTS
Full list of Suppliers of Self drilling screws and roofing bolts
SEARCH RESULTS: 139
Premium Advertiser

Jiaxing Haina Fastener Co. Ltd.
Jiaxing Haina Fasteners is a stainless steel fastener supplier. We have a large Stock. The materials include A2 A4, 316Ti, 904L, 2205 and 2507. Our main products are bolts, nuts, screws, threaded bars, washers
CERTIFICATIONS:
ISO 9001:2015
Premium Advertiser

Kilton s.r.l.
Company specialized in the production of fasteners and fixings for industrial applications in the following fields: automotive, home appliances, mechanical, components, building industry. Leader in the manufacturing of special fasteners.
Premium Advertiser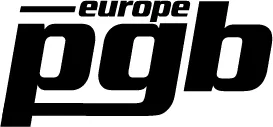 pgb-Europe nv
pgb-Europe holds over 40.000 SKU of fasteners, fixings in stock. With focus on high product quality and optimal product presentation we are one of the leading suppliers of fasteners in the Benelux.
CERTIFICATIONS:
ISO 9001:2008 | CE/EN 15048 | CE/EN 14592 | CE/EN 14399
Premium Advertiser

pgb-Polska Sp. z o.o.
pgb-Polska is the production facility of pgb-Europe. Its production range covers multifunctional wall plugs, universal plugs, hammer nail plugs, window frame anchors and cavity anchors. Additionally we have a full range of metal and chemical anchors, all covered by strong ETA certifications.
CERTIFICATIONS:
ISO 9001-2008 | ETA-10/0392 | ETA-12/0572 | ETAG001-part6
Premium Advertiser

TOBSTEEL GmbH
We, at TOBSTEEL, are specialists in the field of corrosion resistant stainless steel fasteners! As wholesalers we have been specializing in the buying and selling of corrosion and acid resistant fasteners, worldwide (standard, special and following drawing) and we have more than 25.000 different fasteners available on stock, in corrosion resistant materials such as 1.4571 (A5), 1.4462 (DUPLEX), 1.4529 (HCR), A2 and A4.
CERTIFICATIONS:
DIN EN ISO 9001:2015
Premium Advertiser

VIPA S.p.A.
VIPA is a leading wholesaler of screws, nuts and bolts. The extensive stock of high-quality screws and bolts and the highly automated warehouse make VIPA the ideal supplier of screws, nuts and bolts with metric threads, drawing parts, special screws, washers, nuts and various fastening systems.
CERTIFICATIONS:
ISO 9001-2000

Jiaxing Aoke Trade Co., Ltd
Manufacturer and distributor of anchors, self drilling and confirmat screws

TSAMOURIS-DOUZOGLOU SA
We started in 1959, we distribute more than 25,000 products, and serve more than 200 customers daily. We are in Greece and the Balkans, we employ 56 staff members, and we have ISO 9001:2015 certification.
INFORMATION RESTRICTED TO THE REGISTERED USERS
...
Manufacturer of wood, drywall and chipboard screws, self drilling screws, diameter M2- M20, length 4mm-420mm
INFORMATION RESTRICTED TO THE REGISTERED USERS
A...
Distributor of self clinching fasteners, rivet nuts and trilobular screws
CERTIFICATIONS:
ISO 9001:2008
Related searches:
Roofing bolts
,
Self-drilling screws Bi-metal
,
Self-drilling screws with tapping thread
,
Self-drilling screws, cross recessed pan head with tapping thread
,
Self-drilling screws, cross recessed raised countersunk head with tapping thread
,
Self-drilling screws, hexagon washer head with tapping thread
,
Bimetal
,
Decking screws
,
Facade screws
,
Farmer screws
,
phillips
,
phillips
,
phillips
,
Roof bolts
,
sandwich panel screws
,
tek screws