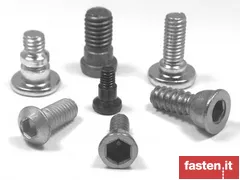 Suppliers of Special cold forged screws and parts
SEND YOUR REQUEST FOR QUOTATION FOR SPECIAL COLD FORGED SCREWS AND PARTS
Full list of Suppliers of Special cold forged screws and parts
SEARCH RESULTS: 228
Premium Advertiser

BERARDI BULLONERIE S.r.l.
Thanks to the wide range of products, to the punctuality and timeliness in responding to the customers' requests, it distributes its products to different kinds of clients, set in the whole national territory and specialized in different fields.
CERTIFICATIONS:
ISO 9001:2015
Premium Advertiser

Jiaxing Haina Fastener Co. Ltd.
Jiaxing Haina Fasteners is a stainless steel fastener supplier. We have a large Stock. The materials include A2 A4, 316Ti, 904L, 2205 and 2507. Our main products are bolts, nuts, screws, threaded bars, washers
CERTIFICATIONS:
ISO 9001:2015
Premium Advertiser

KEBA FASTENINGS
Distributor of fasteners and inserts: thread-forming screws, cold-formed parts, hot-formed parts and custom made products
CERTIFICATIONS:
ISO 9001:2015 | IATF 16949:2016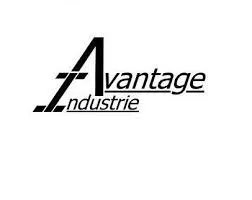 Avantage Industrie
Distributor and stockist of standard and special fasteners

CORBETTA ERMANNO S.R.L.
Production of special items following the customer drawing: special screws, rivets, half bored rivets, pins, spacers and sleeves. Materials: iron, stainless steel, copper, brass, aluminium with heat and galvanic treatments.
CERTIFICATIONS:
ISO 9001:2015

DEGA DEMİR A.Ş.
The company, established in 1982, is a manufacturer and exporter of fastening products (screws,bolts) and wires (welding wires SG2 ER70S-6, spring wires stitching / staple wires). Fasteners produced for automotive, durable goods, furniture, home appliances, etc.. The company is awarded ISO 9001 / 2008, ISO/TS 16949, TSE and supply quality products at competitive prices and in short delivery terms.
CERTIFICATIONS:
ISO 9001-2008 | ISO/TS 16949-2009 | ISO 14001 | TSE (Türk Standardlari Enstitüsü / Turkish Standard Institution) | BS EN 14-399-3

Everfast Dis Ticaret Limited Sti.
Manufacturer of thread cutting screws, thread forming screws, screws for plastic materials and special cold forged screws
CERTIFICATIONS:
ISO 9001:2015

FIERA SRL
Distributor of standard and special fasteners on drawing. 38.000 items in stock, techical support before and after sale and prompt deliveries.
CERTIFICATIONS:
ISO 9001:2015 | IATF16949:2016 | ISO 14001:2015

Jiaxing Aoke Trade Co., Ltd
Manufacturer and distributor of anchors, self drilling and confirmat screws

JIAXING RISEN FASTENER CO., LIMITED
Professional fastener manufacturer in China since 2001. The company produces Hex Bolts, Hex Wood Scews, Nuts, Carriage bolts, Machine Screws, Tapping Screws, Chipboard Screw, Drywall Screws, Rods, according to DIN EN ISO standards. The company obtained ISO 9001:2015 cerficate and CE certificates.
CERTIFICATIONS:
ISO 9001:2015 | EN 14592:2008