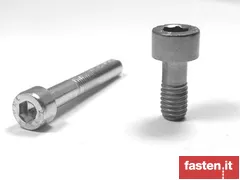 Suppliers of Socket cap fasteners, six lobe recess
SEND YOUR REQUEST FOR QUOTATION FOR SOCKET CAP FASTENERS, SIX LOBE RECESS
Full list of Suppliers of Socket cap fasteners, six lobe recess
SEARCH RESULTS: 83
Premium Advertiser

Kilton s.r.l.
Company specialized in the production of fasteners and fixings for industrial applications in the following fields: automotive, home appliances, mechanical, components, building industry. Leader in the manufacturing of special fasteners.
Premium Advertiser

VIPA S.p.A.
VIPA is a leading wholesaler of screws, nuts and bolts. The extensive stock of high-quality screws and bolts and the highly automated warehouse make VIPA the ideal supplier of screws, nuts and bolts with metric threads, drawing parts, special screws, washers, nuts and various fastening systems.
CERTIFICATIONS:
ISO 9001-2000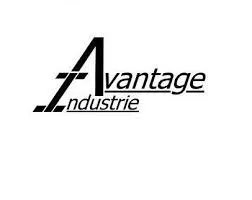 Avantage Industrie
Distributor and stockist of standard and special fasteners

BC Technic ApS
Distributor of iron, stainless and special fasteners

Eurobolt
Polish products acc. norm DIN / ISO and drawings Diameter: M6 to M100 (especially bigger diameter) Materials: 5.6 / 8.8 / 10.9 / 12.9 / 25CrMo4 / 42CrMo4 Treatment: ZN / HDG (tZn) / flZnnc EN 15048 SB sets "CE" Made in Poland EN 14399 HV sets "CE" Made in Poland
CERTIFICATIONS:
ISO 9001:2015

IPL S.r.l.
Producer of ASTM nuts, ASTM studs, B7 studs, ASTM screws, B7 screws, B16, B8, B8M, L7, L7M, F51, F55, 660, duplex, superduplex, titanium

Jiaxing Aoke Trade Co., Ltd
Manufacturer and distributor of anchors, self drilling and confirmat screws

KANBAN SERVIS s.r.o.
Distributor of standard and special fasteners with experiences since 1997, working in the following fields: engineering, electrotechnical, automotive, mining, petrochemical industry, etc. The company puts emphasis on the quality, buying only from prestigious european producers - ISO 3269 certified - with established Quality Management System. The company provides free sophisticated services KANBAN, JUST-IN-TIME, etc.

Kraft - Bulgaria Ltd.
Kraft Bulgaria EOOD is a leading BG company specialized in the trade of fasteners, industrial supplies, industrial armature for water, industrial, fire-frightening systems and irrigation sectors. Our success is due to the high quality of the offered products, the professionalism and qualification of our team, as well as our flexible distribution network.
CERTIFICATIONS:
ISO 9001:2015

La Bulloneria Pesaro Srl
Company leader in the commerce of nuts, bolts. Range of more than 100.000 products such as screws, bolts, technical articles, industrial wheels, Tie rods for ropes and tools.
CERTIFICATIONS:
ISO 9001:2021
Related searches:
Button head screws with hexalobular socket
,
Hexagon socket button head screws without flange or with flange
,
Hexagon socket countersunk head screws
,
Hexagon socket head cap screws
,
Hexagon socket head cap screws with low head
,
Hexagon socket head cap screws with metric fine pitch thread
,
Hexalobular socket countersunk flat head screws
,
Hexalobular socket head screws
,
Hexalobular socket pan head screws
,
Hexalobular socket raised countersunk head screws
,
Hexalobular socket screws with reduced head
,
Low head socket cap screws with pilot recess
,
allen
,
DIN 21269
,
six lobe
,
six lobe
,
six lobe
,
torx
,
torx
,
torx