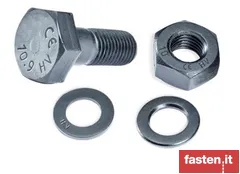 Suppliers of High Strength Friction Grip Fasteners
SEND YOUR REQUEST FOR QUOTATION FOR HIGH STRENGTH FRICTION GRIP FASTENERS
Full list of Suppliers of High Strength Friction Grip Fasteners
SEARCH RESULTS: 131
Premium Advertiser

VIPA S.p.A.
VIPA is a leading wholesaler of screws, nuts and bolts. The extensive stock of high-quality screws and bolts and the highly automated warehouse make VIPA the ideal supplier of screws, nuts and bolts with metric threads, drawing parts, special screws, washers, nuts and various fastening systems.
CERTIFICATIONS:
ISO 9001-2000

Arnelitos prekyba - WESTBOLT
Wholesaler and distributor of high quality fasteners

BB Viterie
Distribution and production of standard and special fasteners. Studs and bolts in steel 8.8-B7-L7-B8-Duplex-carbon steel. Nuts and bolts from diameter 2 to 100. Wide product range on stock in steel, HDG, brass and stainless steel A2 and A4.

BC Technic ApS
Distributor of iron, stainless and special fasteners

BRK INDUSTRIES
We are manufacturer of bolts and nuts since 1980, with over 50 years of experience in the fastener industry. Thanks to our experience, quality and service offered, we have made a mark on the field.
CERTIFICATIONS:
ISO 9001-2000

Commercial DADO S.p.A.
Distributor of fasteners and tools. 9 warehouses (for a total capacity of 60000 pallet places) are located in northern Italy, working with the industry and retail. Kanban, consignment stock, vending machines are the services we provide.
CERTIFICATIONS:
ISO 9001:2015

Eurobolt
Polish products acc. norm DIN / ISO and drawings Diameter: M6 to M100 (especially bigger diameter) Materials: 5.6 / 8.8 / 10.9 / 12.9 / 25CrMo4 / 42CrMo4 Treatment: ZN / HDG (tZn) / flZnnc EN 15048 SB sets "CE" Made in Poland EN 14399 HV sets "CE" Made in Poland
CERTIFICATIONS:
ISO 9001:2015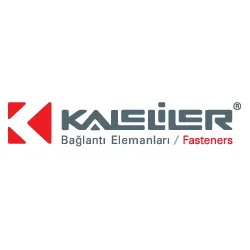 Kaleliler Civata San. Ve Tic. A.Ş.
Producer of bolts hot forged, threaded bars, threaded studs and U-studs Wholesaler of hexagon bolts, screws, nuts, washers and many other fastener items
CERTIFICATIONS:
ISO 14001-2004 | ISO 9001:2008

Kraft - Bulgaria Ltd.
Kraft Bulgaria EOOD is a leading BG company specialized in the trade of fasteners, industrial supplies, industrial armature for water, industrial, fire-frightening systems and irrigation sectors. Our success is due to the high quality of the offered products, the professionalism and qualification of our team, as well as our flexible distribution network.
CERTIFICATIONS:
ISO 9001:2015

SA-RA Fasteners
Manufacturer of high tensile fasteners, fasteners for constructions and automotive fasteners. Sizes from M5 to M52 and lengths up to 500mm
CERTIFICATIONS:
ISO/TS 16949-2009