Suppliers of Blind rivets
SEND YOUR REQUEST FOR QUOTATION FOR BLIND RIVETS
Full list of Suppliers of Blind rivets
SEARCH RESULTS: 104
Premium Advertiser

FIXI Srl
Distributors of threaded inserts, self-fixing nuts, blind rivets and pins. Italian leader in the distribution of Self clinching fasteners .
CERTIFICATIONS:
ISO 9001:2008
Premium Advertiser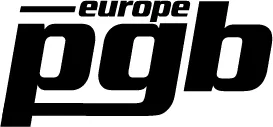 pgb-Europe nv
pgb-Europe holds over 40.000 SKU of fasteners, fixings in stock. With focus on high product quality and optimal product presentation we are one of the leading suppliers of fasteners in the Benelux.
CERTIFICATIONS:
ISO 9001:2008 | CE/EN 15048 | CE/EN 14592 | CE/EN 14399

Guangzhou FHEVOS metal Products Co., Ltd
Guangzhou FHEVOS Metal Products Co, Ltd (named FVS as follows) specializes in all kinds of riveting products, such as rivet nuts, blind rivet studs, blind rivets, structural blind rivets, "Lock Bolt" BOM® rivets and stainless steel screws, such as socket head, tapping, drilling, machine screws etc.
CERTIFICATIONS:
ISO/TS 16949-2009

Rivit s.r.l.
Leader in Italy for the production and distribution of fixing systems and tools for sheet metal working
CERTIFICATIONS:
ISO 9001:2015

SARIV SP. Z O.O.
We are a distributor of fasteners and a leader in the field of thin metal fastening technologies. Our product range includes blind rivets, rivet nuts, self clinching items, welding studs and nuts, cage nuts and fasteners according to the drawing. We have three warehouses, in Poland, Slowakia and Czech Republic.

Strigos service
Distributor of Self clinching inserts for sheets metal, threaded inserts for plastic materials, Thread forming screws for plastic, Rivets and rivet nuts, Brass inserts, Security Screws, Special fasteners, Tools, Pneumatic and Battery Riveters, Hand tools and Machines. Master Distributors of TR Fastenings UK and HONSEL Germany, for Greece and Cyprus.
FAR S.r.l.
Production of fixing systems, Wide range of blind rivets (available in different materials, for special applications as well and according to customer specification), blind rivet nuts (round, hexagonal, blind rivet bolts and according to customer specification) and, as our flagship, our riveting tools: hand tools, hydropneumatic tools, battery and automatic tools.
CERTIFICATIONS:
ISO 9001:2008
HONSEL-Group
We are your strong partner when it comes to fastening technology. 90 years of development, production and sale of high-quality fasteners and processing solutions, combined with a high supply capability and the renowned fast and comprehensive service.
ITT Bulgaria EOOD
Expert in the field of Fasteners and Industrial supplies. With over 30000 articles in stock we can offer fast delivery and reasonable price. Machine and hexagon screws Nuts and washers Stainless steel fasteners HV bolts (EN14399) Blind rivets and tools Self-drilling screws Self-tapping screws Custom fasteners according to drawing
CERTIFICATIONS:
ISO 9001:2008
Ningbo Sinoan Building Metal Products Co., Ltd.
Founded in 2004, the company is one of the biggest screw manufacturing plants in China with an area of 100.000 Sq, covering 30-50% drilling screws production in Chinese market.
CERTIFICATIONS:
ISO 9001:2008 | CE14592 | CE14566